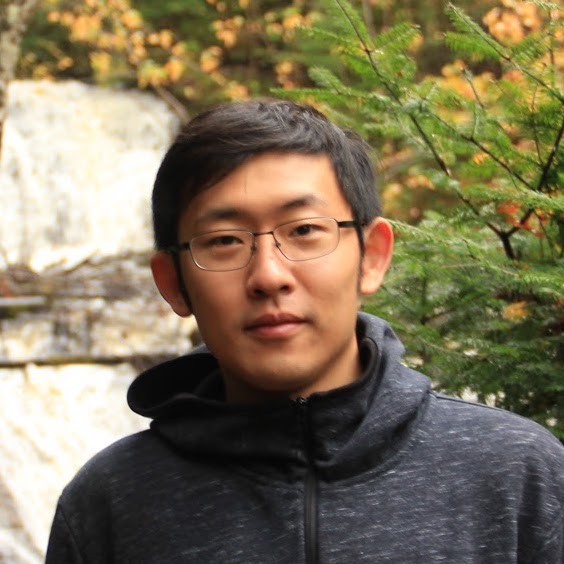 Research Topics:
• Natural Language Processing
• Text/Graph Mining
• Knowledge Graph
  What's New
[2021/01] One paper on Minimally-Supervised Text Classification is accepted by TheWebConf 2021.
[2020/11] One paper on Low-Shot NLP is accepted by CogMI 2020.
[2020/10] Accepted the invitation to serve on the Program Committee of NAACL-HLT 2021.
[2020/09] Two papers on Few-Shot NLU and Self-Supervised OpenIE are accepted by EMNLP 2020.
[2020/08] I am co-organizing the KR2ML workshop at NeurIPS 2020. Call for papers is out now!
  Education
[2014/08 - 2019/05] Ph.D. in Computer Science, University of Illinois at Chicago, 2019. Advisor: Prof. Philip S. Yu
[2010/09 - 2014/05] B.Eng in Computer Science and Technology, Southwest University, China, 2014.
   Work Experiences
[2019/08 -    Now    ] Applied Scientist at Amazon, Seattle, WA
[2017/08 - 2019/05] Research Assistant at UIC Big Data and Social Computing Lab, Chicago, IL
[2018/05 - 2018/08] Research Intern at Tencent Medical AI Lab, Palo Alto, CA
[2017/05 - 2017/08] Research Intern at Baidu Research Big Data Lab, Sunnyvale, CA
[2016/05 - 2016/07] Research Intern at Baidu Research Big Data Lab, Sunnyvale, CA
[2015/05 - 2015/08] Research Intern at Baidu Research Big Data Lab, Sunnyvale, CA
2021
TheWebConf

Minimally-Supervised Structure-Rich Text Categorization via Learning on Text-Rich Networks In Proceedings of the Web Conference 2021 2021 [Abstract] [BibTex] [Code]

Text categorization is an essential task in Web content analysis. Considering the ever-evolving Web data and new emerging categories, instead of the laborious supervised setting, in this paper, we focus on the minimally-supervised setting that aims to categorize documents effectively, with a couple of seed documents annotated per category. We recognize that texts collected from the Web are often structure-rich, i.e., accompanied by various metadata. One can easily organize the corpus into a text-rich network, joining raw text documents with document attributes, high-quality phrases, label surface names as nodes, and their associations as edges. Such a network provides a holistic view of the corpus' heterogeneous data sources and enables a joint optimization for network-based analysis and deep textual model training. We therefore propose a novel framework for minimally supervised categorization by learning from the text-rich network. Specifically, we jointly train two modules with different inductive biases – a text analysis module for text understanding and a network learning module for class-discriminative, scalable network learning. Each module generates pseudo training labels from the unlabeled document set, and both modules mutually enhance each other by co-training using pooled pseudo labels. We test our model on two real-world datasets. On the challenging e-commerce product categorization dataset with 683 categories, our experiments show that given only three seed documents per category, our framework can achieve an accuracy of about 92%, significantly outperforming all compared methods; our accuracy is only less than 2% away from the supervised BERT model trained on about 50K labeled documents.

@inproceedings{zhang2021minimally,
  abbr = {TheWebConf},
  topic = {Graph Mining},
  title = {Minimally-Supervised Structure-Rich Text Categorization via Learning on Text-Rich Networks},
  author = {Zhang, Xinyang and Zhang, Chenwei and Dong, Xin Luna and Shang, Jingbo and Han, Jiawei},
  booktitle = {Proceedings of the Web Conference 2021},
  year = {2021},
  pdf = {https://arxiv.org/pdf/2102.11479.pdf},
  code = {}
}

2020
2019
2018
2017
2016 & Before